Begin within. NeoPath Health™.
Free Booklet download
The change toward better health can be a hard one to make. And with so many obstacles and barriers in the current healthcare system, it can be difficult to know where to start.
Through smarter, simpler healthcare and stronger doctor-patient relationships, NeoPath Health™ gives your members the tools to become healthy today and sets them down the path to a healthier tomorrow.
Download the free booklet and learn how NeoPath Health™ can empower you to change your company for the better with services like: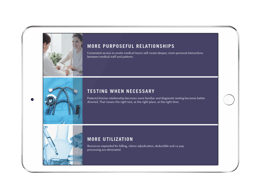 Fully-staffed Onsite Clinics

Clinical IT Support

Comprehensive Administrative Services

ROI Analysis

And more....