Gaining Control Over Your Corporate Healthcare Costs
Free Guide
Healthcare costs for large U.S. employers are rising, and they are projected to increase even more in the coming year. Outpacing general inflation, employers are being forced to implement strategies to reduce healthcare costs.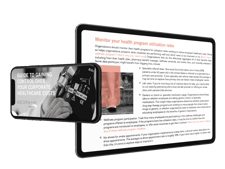 Download this guide to learn how to take charge of your corporate healthcare costs including:
How to create a culture of health
Controlling prescription drug costs
Implementing an onsite clinic
Monitoring utilization rates of health programs
Complete the form for access to your free guide.